News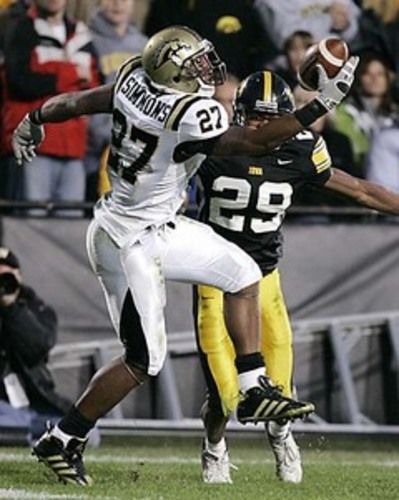 10/20/2010 5:00 PM
-
JACKSONVILLE, FLA - The Jacksonville Sharks announce wide receiver Jamarko Simmons has been added to the 2011 roster.
Simmons (6'4, 235, Western Michigan) joins the Sharks for his rookie season in the Arena Football League. A standout at Western Michigan, Simmons is heralded as one of the school's all-time greats.
A four-year starter, the former Bronco started 41-of-47 games he saw action. As a senior, Simmons became the first receiver in Western Michigan history to catch more than 100 passes in a season after pulling in 104 passes for 7 touchdowns. He also set a new mark for receiving yards in a season with 1,267. Simmons also broke the school record for career receptions with 260, breaking Greg Jennings mark by 22 catches.
A converted wide receiver, Simmons was recruited to Western Michigan from Central High School in Flint, Michigan where he was a running back. Regarded as one of the Top 25 Players in Michigan, he was named to the All-State Team by the Detroit Free Press in 2003.
Simmons joined Greg Jennings as he spent time in camp with the Green Bay Packers in 2009 as an undrafted free agent. He choose Green Bay over similar offers from Baltimore, Cleveland and others because of his relationship with Jennings.
The Jacksonville Sharks are members of the Arena Football League (AFL). The reigning South Division Champions play all home games on Sea Best Field at the Jacksonville Veterans Memorial Arena. The Sharks return to action in March of 2011 for a sophomore season. Season tickets for the 2011 season are now available. To reserve your season tickets, group tickets, or for more information please call (904) 621-0700.