Front Office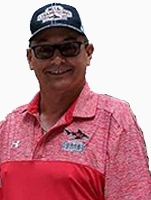 Mike Adams
Ticket Sales Manager
E-mail:
Michael Adams is the Ticket Sales Manager for the Jacksonville Sharks. He is responsible for the continued growth and success of the ticket sales while overseeing the day-to-day operations of the sales office. Michael is a goal-oriented, high-energy sales professional, self-starter, driven to succeed, with solid leadership and management experience in all facets of sales and business development.
Michael has been dedicated to the Jacksonville Sharks from the very beginning and has continued to grow and expand with the league for the past 7 years throughout all of the team's accomplishments.
He is a born native of Battle Creek, Michigan but has lived in the Florida area for the last 11 years. He is an avid sports enthusiast and prides himself on supporting all of the local teams by attending a majority of the sporting events. Before joining the AFL organization, Michael studied at Gimli in Ontario Canada to become an engineer for the railroad. He went on to work for the Canadian National Railway for 10 years before finding his true passion in Sports.
Michael currently resides in the Jacksonville area and has for the past seven years. Michael has a wife, Stephanie, whom he has been married to for the past eight years. They have no children but four Labradors retrievers and are extremely active in several animal rescue groups. Michael is an avid golfer and uses that time to unwind and enjoy life.