Front Office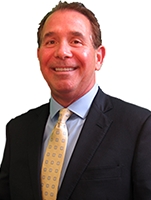 David Gleeson
Vice President
E-mail:
Dave Gleeson is a native of Pittsburgh, PA and attended Penn State University. During his time at PSU he received his Bachleor's of Science in Business Administration / Finance. Moving to the warm weather of Jacksonville Beach, FL Gleeson found his way to the Sharks after spending 23 years in Medical / Device Sales. Gleeson has built a presence in the Golf Community in Jacksonville, FL volunteering for the PGA Tour, Web.com, and Players Championship over the last three years. David's experience in sports ranges from hospitality, group sales, fan experience, and special events.
In 2015, Dave joined the Sharks as an aid to the Assistant General Manager of the Jacksonville Sharks. In 2016, Dave was promoted to the Group Sales Manager, overseeing sponsorships, suite sales, team projects, fundraisers, group outings and community events. Gleeson has a passion for businees networking and excellence. Currently, Gleeson is a member of the JAX Chamber of Commerce and has grown the team presence in the Jacksonville Businees Community. Following the 2017 season David was promoted to Director of Group Sales. In 2018, Gleeson continued his success in group sales and was promoted to Vice President of Group Sales following the conclusion of the 2018 season. Following the 2019 Championship season, the Jacksonville Sharks named David Gleeson Vice President and will continue the Sharks league leading pursuit of excellence going into the 2020 season.
Outside of work, Dave enjoys rooting for his alma mater and local sports teams, going to the beach, and enjoying time with his family.