Front Office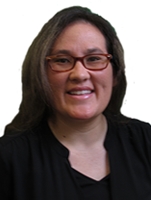 Emerald Painter
Events & Operations Manager
Emerald enters her second season as the Sharks Operations Manager. Emerald first came to the Sharks as a Game Operations Intern where she worked for the team from 2016-2017, in 2018 she was promoted to Game Day Producer before receiving her role as Operations Manager before the start of the 2019 season. Emerald oversaw game day production, live sponsorship excecution, event management, and fan entertainment. Under Emerald's leadership, the Sharks won their third straight "Best Game Day Entertainment" award by the National Arena league. Emerald also played a key role in the Sharks National Arena League Championship Game and NAL Award Banquet.
Emerald received her A.A. in Sports & Fitness Adminstration at the Florida State College of Jacksonville and earned her Bachelor of Science in Sports Management from the University of North Florida. During her time as UNF she also served as a Marketing Assistant for UNF Athletics.
Beyond College, Emerald has spent time with multiple local sports teams including the Jacksonville Jaguars where she was a Game Day Fan Experience Representative, and the Jacksonville Armada as a Match-Day Fan Services Supervisor. In her spare time Emerald enjoys dogs, travel, and supporting U.S. Womens Soccer.