News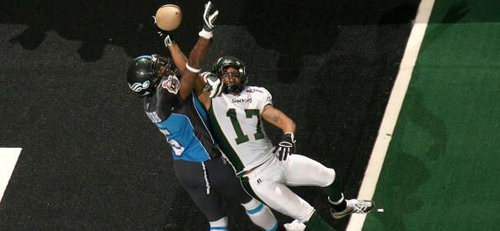 12/22/2009 2:19 AM
-
JACKSONVILLE, FL – The Jacksonville Sharks announced today that it has signed defensive back Demetrice "Dee" Webb (6'0", 190 lbs) to its roster. Webb, a Jacksonville native, will become a corner stone for both the defense and a veteran leader.
Webb comes to the Sharks with tremendous credentials. A stand out at Edward H. White High School in Jacksonville, Webb was the second-ranked cornerback prospect (Rivals.com) as well as Florida Times Union Player of the Year. With these accolades, Webb accepted a scholarship to play football as a Florida Gator, committing over Miami and Florida State.
Seeing action in 35 consecutive games – 24 as a starter – Webb had a productive collegiate career. Named to the All-SEC squad, Webb tallied over 100 tackles, 25 pass deflections and four interceptions as a Gator. Webb also saw time on the special teams units where he blocked two field goals, a punt, and returned a defensive extra point against South Carolina.
Webb began his professional football career when drafted by the Jacksonville Jaguars in the 2006 NFL draft. A seventh round pick (#236 overall) Webb saw playing time immediately in the 2006 season playing in 11 games. Webb finished the season one interception.
Webb's professional career continued in the Arena Football League with the Philadelphia Soul in 2008 where he saw extensive playing time as a defensive back. Webb has also been involved with the Canadian Football League, earning a roster spot with the Toronto Argonauts and Calgary Stampeders.
Webb's homecoming and return to Arena Football could not be at a better time. His time in both the NFL and the Arena League will allow for a veteran presence in the locker room and on the field.
The Jacksonville Sharks are members of the Arena Football 1 (AF1) league. All home games will be played at the Jacksonville Veterans Memorial Arena. Season tickets for the inaugural season of the Jacksonville Sharks are now available for as low as $45. To reserve your seats or for more information please call (904) 621-0700.