News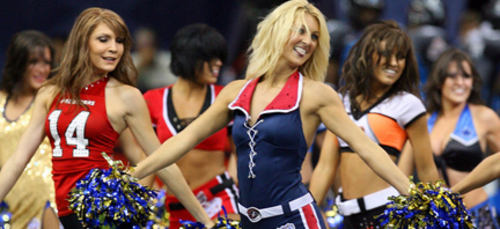 12/27/2009 8:00 AM
-
The Jacksonville Sharks announced auditions for the inaugural Shark Attack Dance Team. A mandatory audition class will be held Saturday January 2 beginning at 9 am at First Class Athletics.
The preliminary and semi-final tryouts will be held at First Class Athletics Friday January 8 from 6 to 10 pm. The final round of auditions will take place at the St. Johns Town Center – in front of Dick's Sporting Goods – Saturday January 9 beginning at noon. The finals will be free and open to the public.
To become a Jacksonville Shark, bring a completed tryout packet – found at jaxsharks.com – to the tryout along with $80 cash or money order (no checks or credit cards will be accepted).
All interested dancers must submit an application packet (which can be found at jaxsharks.com), a photo, and $60 registration fee (cash or money order only) to: First Class Athletics c/o Sharks Attack Dance Team, 6026 Bowdendale Ave. Jacksonville, FL 32216. Registration for the audition class will begin at 8 am with class beginning at 9 am. Walk-ups will be welcomed to the mandatory class only if application packet is filled out before 9 am start.
For more information please contact Kimberly Newbern at (904) 621-0700 or [email protected] Full information regarding tryouts, attire, directions and requirements can be found at jaxsharks.com.
The Jacksonville Sharks are members of the Arena Football 1 (AF1) league. All home games will be played at the Jacksonville Veterans Memorial Arena. Season tickets for the inaugural season of the Jacksonville Sharks are now available for as low as $45. To reserve your seats or for more information please call (904) 621-0700.