News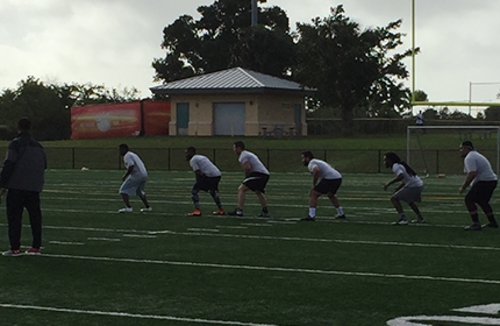 02/15/2018 1:32 PM
-
JACKSONVILLE – The 2017 National Arena League Champion Jacksonville Sharks announced today that the team will hold an open player tryout the morning of Saturday, March 10 in Jacksonville, FL.


Registration for the tryout begins at 8:00 a.m. and the workout is set to start promptly at 9:00 a.m. and will close around noon. The tryout will conclude once each player has been properly evaluated by head coach Siaha Burley and the Sharks coaching staff.


Those wishing to participate in the tryout must complete the 2018 Tryout Packet, which is available online at jaxsharks.com/team/tryouts or to fill out the form now go to http://bit.ly/opentryoutjacksonville. To avoid the walk-in registration fee of $80, players can pre-register online for $60 by going to http://bit.ly/opentryoutjacksonville. Pre-registration ends Wednesday, March 7. Late online registration will be accepted from March 8-9, for a online fee of $70. All online registration fees can only be paid for by credit or debit card. Credit and debit card will be the only form of payment accepted on the day of the tryout. All players that sign up and attend will receive a Jacksonville Sharks Open Tryout T-Shirt.


This year's tryout will consist of a combination of drills, including the 40-yard dash, 20-yard shuttle and various position-specific drills. The tryout is open to anyone over the age of 18 who has completed high school and is not currently under contract with any professional football team. Kickers will not be evaluated at this year's tryout.


For more information go to www.jaxsharks.com/team/tryouts or visit http://bit.ly/opentryoutjacksonville to sign up now.