News
06/04/2019 2:15 PM
-
GREAT DEAL ON FAMILY FOUR PACKS!

Check out your 1st Place Jacksonville Sharks this weekend as they play the Columbus Lions. Family Four Packs start at just $60!
That's 4 Tickets, 4 Hotdogs, 4 Bags of Chips, and Four Cokes for $60. Don't miss out on an exciting night of Sharks Football.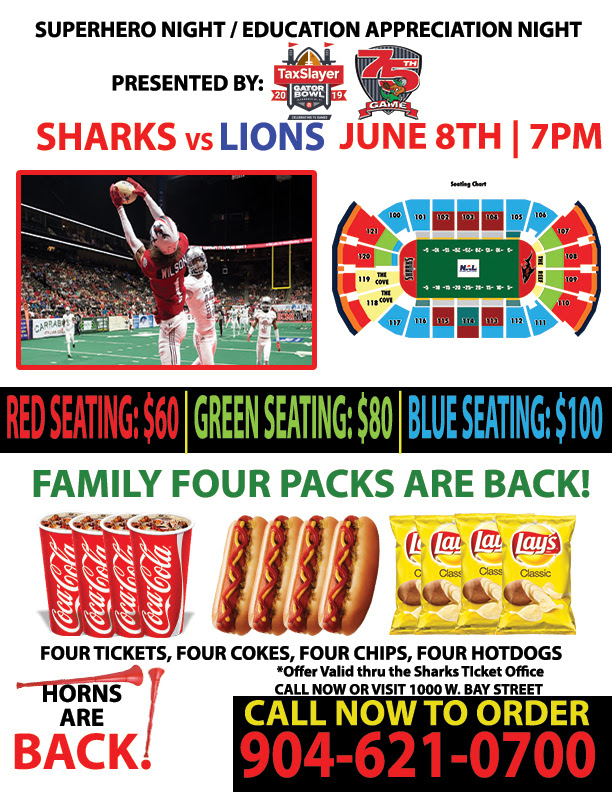 This deal is only available thru the Sharks Ticket Office. Please call us at 904-621-0700 then when the voice starts dial 716 or 717. You can also come by our new Downtown Ticket Office at 1000 W. Bay Street at the Prime Osborn Convention Center. Parking is available under the Monorail Track.