News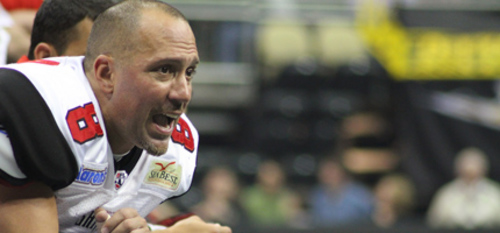 05/03/2011 12:57 PM
-
The Jacksonville Sharks (6-1) travel to face-off against the Philadelphia Soul (2-5) Friday May 6, 2011 at the Wells Fargo Center at 7:05pm.
The game is the first ever match-up between the two franchises as the Sharks look to keep the momentum of a record breaking week 8 performance against division rival Orlando Predators. In the 76-55 victory over the Predators, Sharks Quarterback Aaron Garcia became the first professional football player to pass for more than 1,000 touchdowns in a career. Sharks Fullback Kirby Griffin also became the Sharks all-time single season rushing leader breaking the previous record set by Griffin last season. With the victory the Sharks have now won 6 consecutive games for the first time in franchise history, breaking the previous record of 5 games that was accomplished twice in 2010.
The Sharks currently hold a one and a half game lead over the Georgia Force in the South Division standings. A win over the Soul would continue to give the Sharks control over the division as well as the American Conference standings. Can the Sharks continue their early season success and win a seventh consecutive game? Tune in Friday to find out.
The game will be broadcast live on 1010XL with Terry Norvelle giving the play-by-play. The game will be broadcast on AFL Live, the Arena Football League's online streaming channel. The AFL Live broadcast will feature an encore presentation of this week's Sharks Football Weekly, regularly aired on Friday nights from 7:30-8:00pm on WCWJ, CW17.