News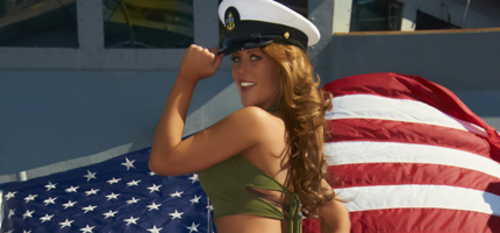 05/10/2011 1:34 PM
-
The Jacksonville Sharks (7-1) ready their arms and are going to war with the Iowa Barnstormers (2-6), Friday, May 13, 2011 at home on Sea Best Field at the Jacksonville Veteran's Memorial Arena for Military Appreciation Night, presented by Navy Federal Credit Union.
The Sharks are dedicating the night to the men and women that serve our country and allow us to enjoy the freedoms and liberties we embrace as Americans. All military personnel - active or retired - and their families who present a valid military ID will receive our military special with a buy one ticket, get one ticket free.
The Sharks are partnering up with the Wounded Warrior Project to raise funds for programs and services that aide to severely injured soldiers. Commemorative T-Shirts and Attack Dance Team posters will be offered for a one dollar donation to the Wounded Warrior Project. The Sharks will also be auctioning off game-worn jerseys with proceeds also being donated to the Wounded Warrior Project.
The game marks the first ever match-up between the Iowa Barnstormers and the Sharks. The Sharks look to keep the momentum of a seven-game win streak alive. Last week, the Sharks set even more team records in the City of Brotherly Love when kicker Marco Capozzoli set a new franchise record for completed field goals and DB Terrance Smith had the longest interception return in franchise history.
The Sharks currently hold a 2.5 game lead in the South Division and continue to distinguish themselves as a favorite to win a second consecutive South Division title.
The game will be broadcast live on 1010XL with Terry Norvelle giving the play-by-play. The game will be broadcast on AFL Live powered by NiftyTV, the Arena Football League's online streaming channel. The AFL Live broadcast will feature an encore presentation of this week's Sharks Football Weekly, regularly aired on Friday nights from 7:30-8:00pm on WCWJ, CW17.