News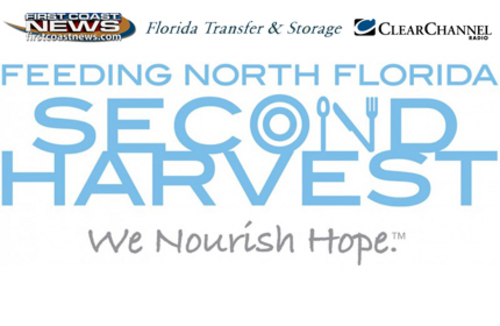 02/03/2012 9:27 AM
-
JACKSONVILLE - The ArenaBowl XXIV Champion Jacksonville Sharks will hold a free preseason benefit scrimmage for the second consecutive year. This year, the Sharks will take on the New Orleans VooDoo at 12:30 p.m. on Saturday, March 3rd on Sea Best Field at the Jacksonville Veterans Memorial Arena.

The event will also serve as the first opportunity for season ticket holders to pick up their tickets for the upcoming season. Season ticket holders will be able to pick up their tickets, lanyards (Shark Pit and Arena Club only), VIP passes and other commemorative items beginning at 9:00 a.m. at the Duval Room within the arena. Additionally, season ticket holders may participate in a question and answer session with members of Sharks management shortly after 9:00.

The Sharks have partnered with Second Harvest North Florida, joining forces in the preseason contest for the second straight year. The two organizations will use this event to generate resources needed to feed the food-insecure households throughout the First Coast. Additionally, Florida Transfer & Storage will help collect and transport donated items to the Second Harvest warehouse and distribution center.

"We are very pleased to offer another free preseason event for our fans this year," Sharks Managing Partner Jeff Bouchy said. "After the support we received over the past two years, it's great to be able to give back to the community with an event of this magnitude. It is inexcusable that any family in the country, let alone North Florida, goes hungry at any point. This is a chance for Shark Nation to come together to help those in need. Our goal is to collect at least 15,000 pounds of food at this event. I know our fans will rise to the occasion."

As media partners for the preseason contest, First Coast News and Clear Channel Radio will aid the Sharks in working toward this goal.

Admission to the scrimmage will be free of charge, though fans are asked to bring a donation of non-perishable canned food that will be collected outside the arena on behalf of Second Harvest.

During last year's preseason event, the Sharks and Second Harvest collected a total of 8,140 pounds of canned food. An increase to 15,000 pounds donated would theoretically provide enough food to feed one meal to a capacity crowd at Sea Best Field.

"The Sharks are amazing partners in helping to bring excitement into the Jacksonville community," Second Harvest Executive Director Bruce Ganger said. "Just like they are champions, we appreciate their commitment to champion the cause of ending hunger in North Florida. The impact of the food collected at this event will enable us to feed thousands of people."

In 2011, Second Harvest distributed more than 20 million pounds of food throughout the 17 counties the organization serves. While that figure has increased annually, Second Harvest continually works toward its goal of 40 million pounds distributed by 2015.

Held three weeks before the Sharks' home opener, the game will give fans a chance to get an early glimpse at both the defending champion Sharks and one of the team's South Division rivals. The gates will open at 11:30 a.m. for the general public. Seating will be available on a first-come, first-serve basis, though season ticket holders who wish to sit in their usual seats may enter the arena beginning at 11:00 a.m.

The 12:30 kickoff is due to Monster Jam, scheduled for later that evening in downtown Jacksonville.


The Jacksonville Sharks are members of the Arena Football League (AFL). The ArenaBowl XXIV and back-to-back South Division Champions are presented by Sea Best Seafood and play all home games on Sea Best Field at the Jacksonville Veterans Memorial Arena. Season Tickets for the 2012 season are now available, two tickets as low as $135. To reserve your season tickets or for more information, please call (904) 621-0700. Follow the Sharks on facebook at facebook.com/jaxsharks and on Twitter @jaxsharks, as well as the Attack Dance Team at facebook.com/sharkattackdance.