News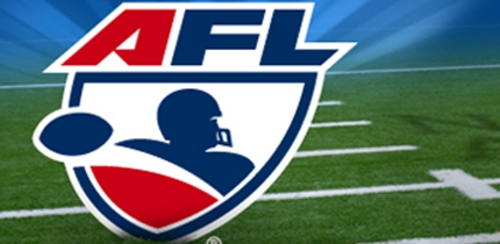 06/12/2012 8:06 PM
- Dear AFL Fans & Players,
The tactics of the Union in our negotiations have been unfortunate. The Union has consistently misinformed the public throughout the negotiations. The Arena Football League elected not to conduct negotiations publicly, but now it's important to let the truth be known.
Throughout these negotiations, the AFL has made many offers that the Union has rejected, usually the same day and in one instance in less than one hour. The AFL has received offers from the Union on game day with the threat that rejection would lead to a work stoppage. On March 9, the Union sent a proposal at 2:13 pm and demanded a response before a press conference scheduled at 2:30 pm. These are not actions conducive to productive collective bargaining. It's also important to note that this has led to our National Game of the Week being tape delayed by NFL Network. These broadcasts will now air on Saturdays at 3pm ET until further notice.
The latest offer by the AFL was given to the Union today. The AFL has decided to make the particulars of this offer public. This is being done so fans can be aware of the truth and players around the League can have more of an opportunity to be better informed.
Game Salary
: For the remainder of this season, there would be a 25 percent increase beginning Week 16 (next week). The 2013 season would bring an increase of more than 106 percent, with further increases over the next 7 years of an agreement taking us through the 2019 season.
Housing
: Players will now have the ability to choose and pay for their own housing. The option to rent housing from teams will exist, but players will be free to make their own arrangements.
Meals
: Teams will continue to provide meals for all players.
Travel
: It has always been an option for teams to pay for travel when they trade for a player. Teams would now be required to pay for travel during such transactions.
We certainly hope that this sheds some light on what this process has entailed. The goal of the Arena Football League continues to be that we will come to terms with the Union and that our fans will never miss another game of AFL action.
Sincerely,
The Arena Football League