News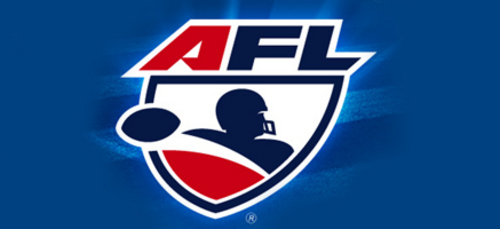 06/17/2012 9:02 PM
-
CHICAGO
– Terms of a multi-year agreement between the AFL and AFLPU have been reached, the Arena Football League announced this evening.
The two sides, led by AFL Commissioner Jerry B. Kurz and AFLPU Executive Director Ivan Soto, have been in extensive meetings throughout the weekend in Chicago and have now executed a term sheet which brings the labor dispute to a close. The two parties plan to sign the full-length CBA on Wednesday, June 20th.
"I would like to thank both the AFL Labor Committee and the executives of the AFLPU for the long hours they have put in over many months, but most especially the last two days to get this deal done," Commissioner Kurz said. "I would also like to thank our fans. We know how upsetting any disruption to the sport you love can be and we want to thank you for your patience and understanding. This has most certainly not been an easy process, but it has been a necessary process to help the Arena Football League continue to move in the right direction for our teams, players and fans. We look forward to turning our full attention back to the game on the field and enjoying the 25th season of Arena Football."
Full terms of the deal have not yet been released, but details of the agreement will follow in the coming days.