News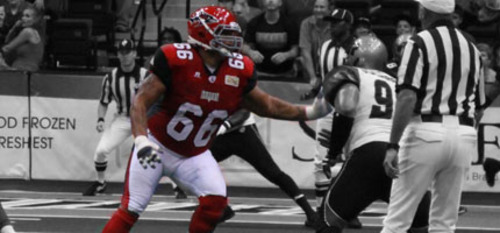 09/14/2010 6:45 PM
- The Jacksonville Sharks announce offensive lineman Issac Morales returns to the Sharks for 2011.
Morales (6'6, 325, Wyoming) returns to the Sharks after a successful rookie season in 2010. Morales started 13 of the 17 games for the Sharks in their inaugural season - missing four games on injured reserve.
Morales will continue to anchor the offensive line in his sophomore season. Morales may be looking to show his versatility, too. In 2010, Morales caught the only pass thrown his way last season. Against the Blaze in Utah, Morales hauled in a reception for a six-yard touchdown.
The Jacksonville Sharks are members of the Arena Football League (AFL). The reigning South Division Champions play all home games on Sea Best Field at the Jacksonville Veterans Memorial Arena. The Sharks return to action in March of 2011 for a sophomore season. Season tickets for the 2011 season are now available. To reserve your season tickets, group tickets, or for more information please call (904) 621-0700.