News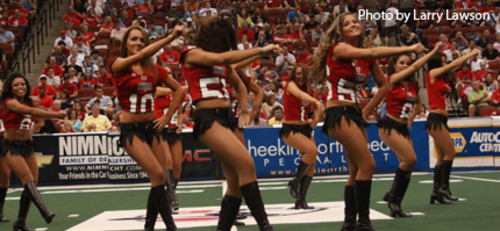 09/21/2010 9:45 AM
-
The Jacksonville Sharks announce they will be hosting tryouts for the 2011 Jacksonville Sharks Attack Dance Team. Preliminary clinics begin October 15th, 2010 and culimate with the final auditions November 13, 2010 at the Jacksonville Landing.
The preliminary and semi-final tryouts will be held at First Class Athletics located at 6026 Bowdendale Rd in Jacksonville, FL. The final round of auditions will take place at the Jacksonville Landing November 13, 2010. The finals will be free and open to the public.
To become a Jacksonville Shark, bring a completed tryout packet – found at jaxsharks.com – to the tryout along with $60 cash or money order (no checks or credit cards will be accepted).
All interested dancers must submit an application packet (which can be found at jaxsharks.com), a photo, and $60 registration fee (cash or money order only) to: First Class Athletics c/o Sharks Attack Dance Team, 6026 Bowdendale Ave. Jacksonville, FL 32216.
For more information please contact Kimberly Newbern at [email protected] Full information regarding tryouts, attire, directions and requirements can be found at jaxsharks.com.
The Jacksonville Sharks are members of the Arena Football League (AFL). The reigning South Division Champions play all home games on Sea Best Field at the Jacksonville Veterans Memorial Arena. The Sharks return to action in March of 2011 for a sophomore season. Season tickets for the 2011 season are now available. To reserve your season tickets, group tickets, or for more information please call (904) 621-0700.