Game Day Staff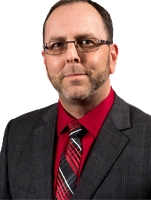 Jack Benigno
Game Day Director
Jack has had a long and successful career in arena football. Starting with the Orlando Predators in 2010, Jack spent three seasons with the team first as a Luxury Suite Manager before being promoted to Business Operations Manager. During his time with the Preds, Jack founded the Orlando Predators Business Club and served as the Senior Coordinator of Arena Bowl XXVI.
Following the 2013 Season, Jack found his way to Jacksonville, where he became the Assistant General Manager and Director of Operations for the Jacksonville Sharks. During his tenture he oversaw both front office & game day needs for the teams from 2014 to 2017. During the Sharks Ownership shift in 2019 Jack was brought back as the Jacksonville Sharks Game Day Director where he led the Sharks Game Day Entertainment during the franchises successful 2019 championship season. Jack played a key role in the Sharks third-straight "Best Game Day Entertainment" league award.
Beyond Football, Jack has professional experience as a Relator and as a Sales & Service Representive. When he is not working Jack likes to spend time with his three kids and supporting his Phildaelphia Eagles and Phillies.