FAQ's
Question: What happens to my Season ticket membership since the season has been cancelled?
Answer: Your 2020 season tickets will be rolled over to the upcoming Sharks 2021 season. We are offering a "Thank you" bonus for working with us and helping us to continue to bring exciting football action to Jacksonville. Your support enables us move past this chaotic time and work towards a bigger and better future. Once the new season map is completed, Ticketmaster is saying end of July/early August, our staff will be calling to go over the various bonus options.
Question: What is the bonus?
Answer: The "Thank you" bonus gives season ticket holders a couple different options to consider. Among the choices are a Free season ticket upgrade, Free extra single game tickets, Free Super upgrade, Free extra game experiences, Free single game club suite upgrade. Plus, we are working on a few special events to be named soon.
If you need additional information or if rolling over your tickets creates a dilemma please email us at [email protected] We are currently working on our 2021 schedule. Once completed we will announce our upcoming theme and appreciation nights.
Question: When will Group information be available for the 2021 season?
Answer: We don't anticipate any changes in our group program, so once the 2021 NAL schedule is announced we can lock down specific dates for your group outing. If you have any questions please email [email protected]
Question: What about my Sharks single game tickets that I purchased for the 2020 season?
Answer: Single game tickets will automatically be rolled over to the upcoming Sharks 2021 season. You can choose any home game(s) once the 2021 NAL schedule is announced. No response is necessary at this time.
Question: Can I still purchase Sharks merchandise?
Answer: Yes, our online team store is available. Please go to jaxsharks.com then select the SHOP SHARKS box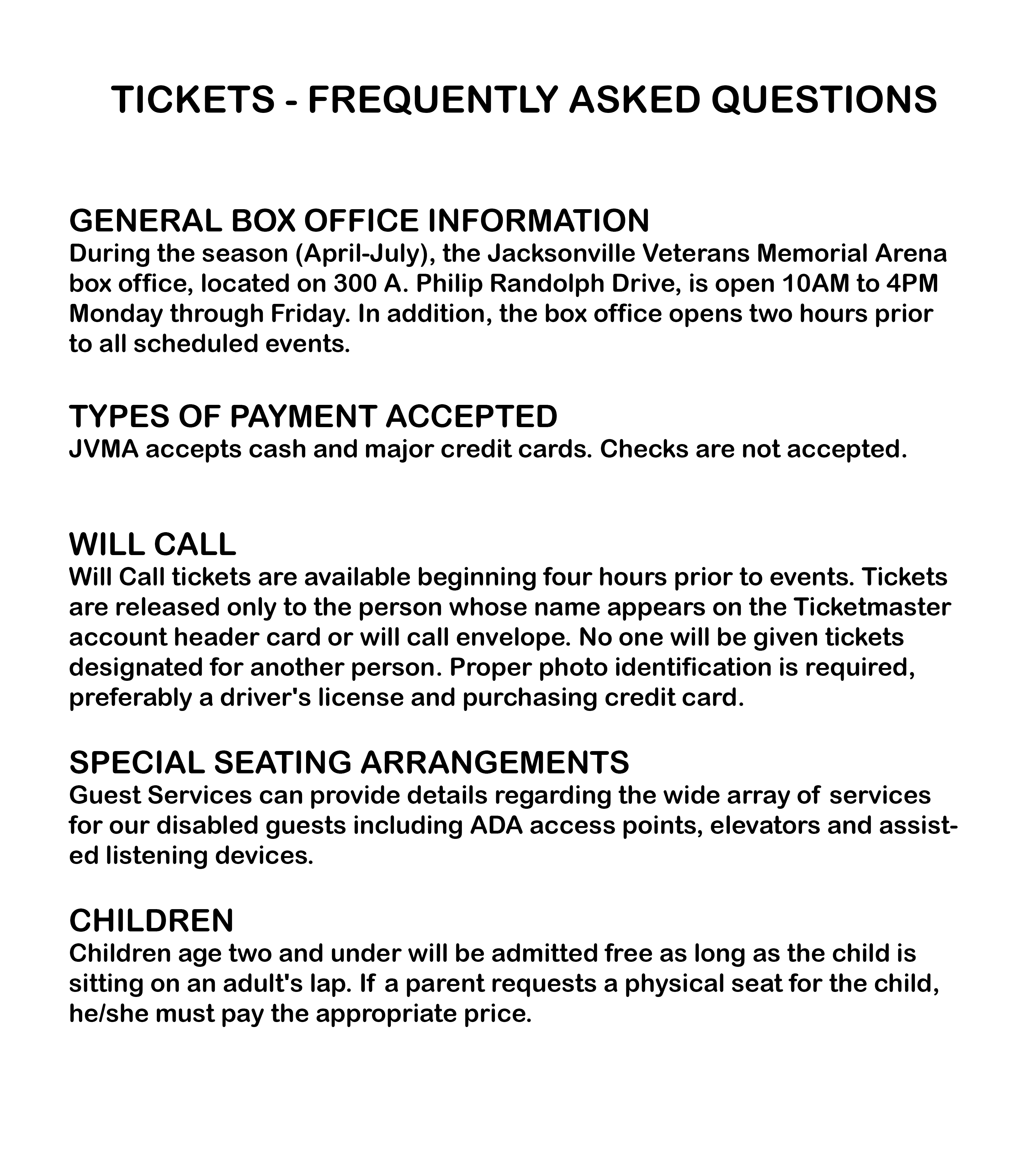 REFUNDS
No Refunds. Any changes or cancellations will be transferred to the next season.